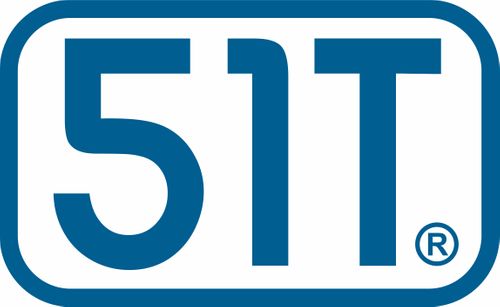 51T
Stand: A16
| Electric Vehicles and Supporting Infrastructure
| Warehouse Infrastructure & Services

51T Charging Solutions is an innovative UK designer and manufacturer of enterprise-grade charging solutions for PDA, handheld devices & business phones. Manufacturing rugged in-vehicle charging cradles, charging cabinets, Go Bags, holsters & mobile picking stations since 2012.
We support Logistics, Warehousing and Retail industries globally through direct sales and our re-seller network. Our prototyping & large production capabilities enable us to offer bespoke solutions, with fast turnaround and competitive pricing across our product ranges.
Boasting failure rates at under 1% and up to 5-year warranties on most of our products, our unique modular design is the most cost-effective and environmentally sustainable option for handheld device charging.
Address
2 Agecroft Enterprise Park
Shearer Way
Swinton
Greater Manchester
M27 8WA
United Kingdom
Products
Smart Cabinet | Intelligent Cabinet for enterprise handheld devices   Hardware Features:  • Barcode/QR Scanner  • NFC / Smart Card Reader  • Camera Recorder  • Electronic Double Locking System  • Posi ...

Charging Cabinets including Maxi, Midi and Slim. Mix and match device types in our robust cabinets and upgrade individual cradles as you upgrade devices saving you money long term.