Axiom GB
Stand: D23
| Barcode & Labelling
| Material Handling
| Picking and Sortation
| Robotics
| Warehouse Automation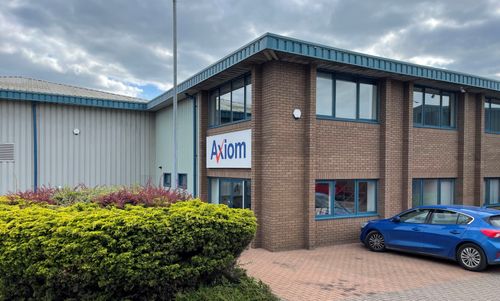 Axiom GB are leaders in the design, manufacture, installation and maintenance of sortation, packing, conveyors, and material handling systems. Our solutions are tailored to meet specific client criteria. The main solutions Axiom offers are:
Conveyor Systems: Belt, ZLP & roller, plus specialist sections such as merge, MBC's and bends.
Sortation: Axiom are the only UK designers and manufacturers of sortation solutions. From high-speed Sliding Shoe Sorters to Swivel Wheel and Pop-up Roller versions.
Pick & Pack Cells: Automated systems to consolidate picked product with advice notes and collateral against customer orders, recording weights and images before final packing and labelling, all data returned to the customers' WMS for tracebility.
Cross-Docking Cells: Taking an incoming stream of products or packages and providing a sortation system for outgoing orders by store, courier or other segmentation for simpler onward shipping.
Address
Unit 14 Darwell Park
Mica Close
Tamworth
Staffordshire
B77 4DR
United Kingdom
Videos
Life as a Box is a box-eyed view of travelling around an Axiom GB Ltd Cross-docking cell. All the conveyors are designed, manufactured and installed by Axiom GB Ltd, Tamworth, UK.

Axiom GB Ltd have long been known for designing & manufacturing of sortation equipment along with conveyors and other material handling solutions.