Bowe Systec Ltd
Hall: 1 Stand: D53
| Barcode & Labelling
| Consultants and Trainers
| IT & Software
| Material Handling
| Picking and Sortation
| Robotics
| Warehouse Automation
| Warehouse Infrastructure & Services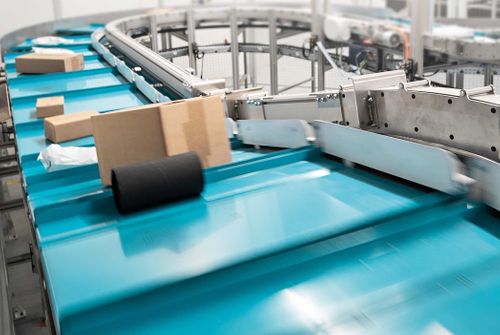 BOWE INTRALOGISTICS, ADPAK & LOGOPAK offer comprehensive solutions to automate your process chain, packaging, and labeling. The combined expertise of these sister companies offer a one-stop-shop to potential customers looking for logistics solutions to optimise their processes.
BOWE INTRALOGISTICS is one of the world's leading suppliers of smart automation & IoT solutions for the entire internal added value chain & beyond. For over 75 years our solutions have optimised work & production flows across a wide range of very different industries.
With modular solutions to automate your entire internal process chain from inbound to outbound handling and beyond, combined with smart IoT software solutions from BOWE IQ, we can optimise your logistics chain & maximise order throughput.
With over 10,000 successful machine installations to our name since 1988, ADPAK supports a variety of different industries, and we know a thing or two about shrink wrapping and packaging systems.
From simple manual chamber and L sealing machines to complex high-speed automated packaging systems and e-commerce autobagging machines – ADPAK has what you need to streamline your packaging and make your business more efficient.
We deal with the leading manufacturers in the industry – giving you confidence that you are buying a quality product.
LOGOPAK is the pioneer and one of the world's leading system providers for the industrial labelling of product and shipping packaging and pallets. Because we understand your complex processes and requirements, we can develop exactly the solution you need: State of the art, holistically designed, based on modern platform technology with customer-specific adjustments to increase the efficiency, security, and sustainability of your value chain.
Our labelling solutions have helped companies to comply with regulatory requirements, improve supply chain efficiency, and enhance their brand identity. Specifically, in the ecommerce sector, Logopak has proven time and time to be the number one choice for carrier integration, despatch processing/labelling and bespoke scanning solutions for product ID and verification.