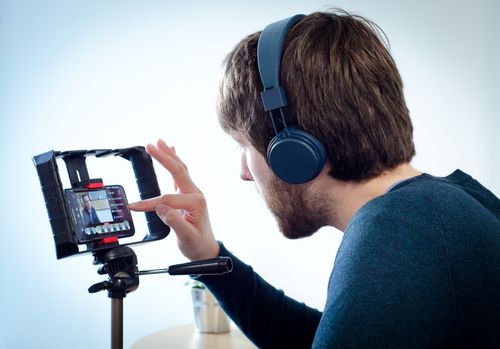 As most people are aware, video plays an important part in business success. With its capability to visually explain and demonstrate things and concepts, businesses can use it to showcase their products and services to attract new customers.
Videos also help companies attract the best candidates, facilitate onboarding and induction as well as improve internal communications and overall productivity.
Yet in today's content-hungry internet age, few have the skills to make video work effectively. That's where iDEC smartphone video training courses come in.
iDEC is a fool-proof method that can teach anyone to create compelling video content, using the smartphone in their pocket. For websites, social media, internal and client-facing communications.
Whether you work for a large multi-national organisation or you're a sole trader, iDEC video can work equally as effectively for you. Watch the video to see what you and your business can achieve with iDEC video training skills.
Address
Raglan House
Westminster Bank
Malvern
Worcestershire
WR14 4BN
United Kingdom
Products
Our CPD accredited e-learning iDEC smartphone video course is delivered in three levels that take you through all aspects of video production.  The course is designed to be taken in your own time, at ...

Sometimes, you just can't beat face to face training.  iDEC smartphone video can be delivered as a classroom-based in-person course or as live online webinars.  In both case, our tutors will take you ...
Videos
People retain more information from videos than from text. This makes video a powerful tool for business.