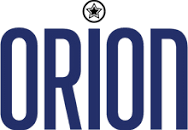 Orion MIS LTD
Stand: D50
| Barcode & Labelling
| Consultants and Trainers
| IT & Software
| Picking and Sortation
| Robotics
| Warehouse Automation
Orion MIS is an expert in system integration and automating processes. We have extensive knowledge and are independent experts in automation, engineering and helping customers find the right products and hardware to enhance their operation. We design, manufacture, integrate and support your materials handling solution, providing long-term solutions and support.
As the fastest growing independent integrator in the UK, Orion has access to the whole market, enabling us to provide the best solutions and processes with the quickest lead times while also making sure operational capacity and efficiency is at the heart of every design.
Orion are excited to be showing our high-speed wheel sorter Ori-sort. Capable of processing a range of handling media, the new wheel divert offers up to 2.5 m/s transfer speed capable of processing in excess of 7000 parcels per hour.
We will also have on display our modular tote and pallet conveyor system (ModFlex), sustainably manufactured in the UK. Partnering with HIK Robotics, we will also be showcasing our AMR, providing even more flexible warehouse solutions.
Events like the Robotics and Automation are important to businesses such as Orion as it creates the chance to meet clients face to face, to showcase new and exciting products and improve brand awareness.