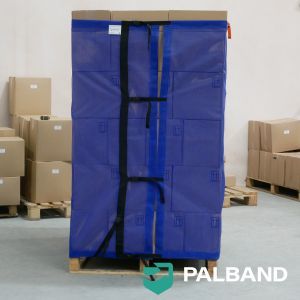 Palband provide a reusable pallet wrap system designed to remove the use of single-use plastic shrink wrap in internal or external return loop logistics systems.
Palbands can be produced as bespoke to each client with a variety of options to make sure every consideration is catered for so that the system will provide a quick return on investment.
Palband products not only drastically reduce plastic waste, but also provide load stability, operator comfort and real cost savings.
Other reusable packaging solutions are also available from Palband including pallet boxes, bespoke straps, trolley and pallet covers.