Randex
Stand: D39
| Barcode & Labelling
| Material Handling
| Picking and Sortation
| Robotics
| Storage
| Warehouse Automation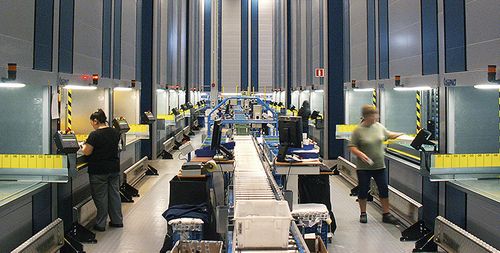 Since 2004 Randex have been helping our clients introduce automated storage and retrieval solutions and benefit from the many efficiencies associated with this technology. Our core products are based on the Compact Lift portfolio of machines. Compact Lift has many unique features and supports many accessories to optimise the materials handling and picking operations.
Compact Lift technology is based on a rack and pinion 4 wheel drive system. This delivers unrivalled stability and strength, allowing us to support loads up to 1.5Tonnes and a range of machines with trays up to 6.5m wide! This drive system enables Compact Twin and Compact Double which both utilise an elevator which can handle 2 trays simultaneously – a unique capability of Compact Lift.
Throughout the UK we are working with clients from SMEs to major Blue Chip organisations delivering projects ranging in scope from single machines to 20+ machines. We view our clients as partners and the projects we deliver are based on full collaboration and discussion. While the machines we provide can maximise storage capacity, it is through understanding our partners current practices and challenges we can develop the best solution together and deliver so much more than just a big box!
Working across sectors we are able to provide a range of solutions to meet a variety of needs from large awkward materials to high speed picking solutions with full integration with our clients software.
Randex support and maintain hundreds of solutions throughout the UK, and are uniquely positioned to provide fast and effective service.
What would you like to store and pick efficiently ? please come to see us on Stand D39.