10 Feb 2023
The Inside Warehouse Logistics Expo (IWLEX23) launches Carbon Net Zero initiative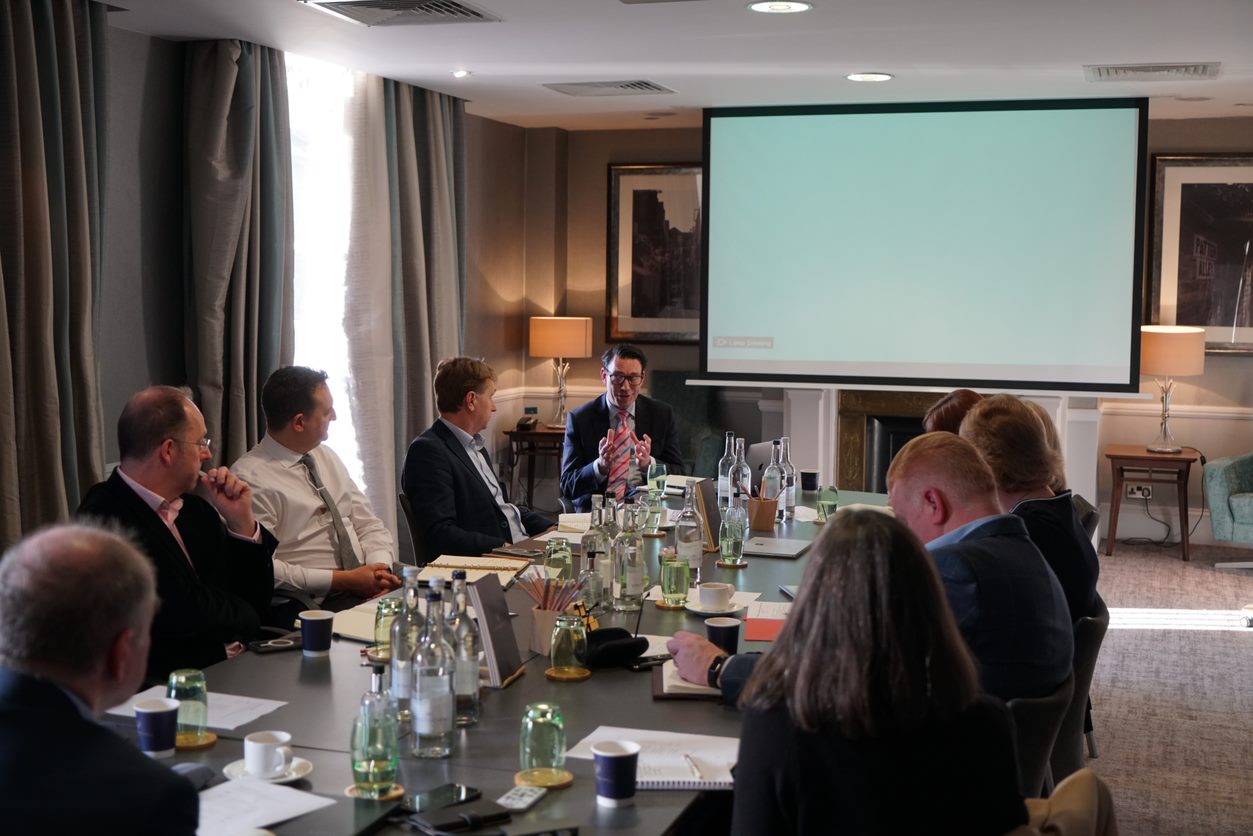 The Inside Warehouse Logistics Expo (IWLEX23) is taking action to support the UK warehouse and intralogistics sector's move towards increased sustainability by introducing the Carbon Net Zero Zone. The initiative aims to promote products and services that can help reduce carbon emissions in warehouses and factories and the logistic spaces around them. It is also making a call to action for organisations supplying products and services that promote carbon reduction to exhibit at IWLEX to support this initiative.
IWLEX's CEO Justin Craig notes that the warehouse and logistics sector is at a tipping point, as there is a solid business case now to invest in an increasing number of sustainable products and services which create practical business benefits and R.O.I, while reducing carbon emissions. The evolution and adoption and refinement of technologies and resources such as solar energy, hydrogen combustions and fuel cells, lithium battery energy storage and AI powered management systems are enabling this change as global operators are held accountable for emission targets.
Craig comments "Sustainability, is one of the core pillars of IWLEX which is a "purpose" driven event. IWLEX's Carbon Net Zero Zone will provide an opportunity for exhibitors to showcase technologies, products and services which support carbon reduction, while increasing operational efficiencies and profits. The days of having to sacrifice profits to pursue sustainability are gone. From the launch of IWLEX we committed to donate a portion of our revenue to sustainability initiatives through Stripes carbon offsetting scheme and our thrilled to provide a platform to help in the race to net zero".
Justin continues: "We are witnessing an early emergence of new self-sufficient warehouses harnessing solar and harvesting rain, new innovative packaging solutions, powerful software solutions and fleets of lithium powered machine handling robots and so much more. I'm passionate and excited about this rapidly evolving space, which will showcase at IWLEX. For a long time, I have followed and admired green-economy pioneers such as Dale Vince and do hope the small steps we take support the wider mission. It's gratifying to promote, encourage and showcase all the new carbon friendly opportunities that are emerging in this rapidly evolving space."
Exhibitors at IWLEX will be entered into the "at show" Core Pillar Awards where they can submit their sustainable credentials. IWLEX will also provide a "Sustainability Trail" for visitors, where they can visit signposted exhibitors with strong sustainability credentials.
IWLEX's organisers are also calling on sustainable technology manufacturers and suppliers to exhibit their services and showcase their offerings to the vetted audience of motivated buyers. Nairn Foster, (MD of IWLEX) comments: "IWLEX is thrilled to welcome a broad spectrum of exhibitors with outstanding sustainability credentials. From sustainable packaging companies through to warehouse solar installation and EV infrastructure specialists. We would like to invite other categories such as "green" warehouse architects, "close to" warehouse logistics companies who use EV's and companies such as JCB who just announced their hydrogen fuelled combustion engine, imagine heavy machinery running on gas, emitting water!"
IWLEX23's Carbon Net Zero Zone is a positive step aimed at supporting the UK's warehouse and logistics efforts to reduce their carbon emissions. The initiative provides a platform for the promotion of sustainable products and services, and it sets an example for the industry to follow. The growth of proven, practical and beneficial sustainable technologies is driving this positive change, and it is exciting to see the industry moving towards a greener future.
If your organisation would like to join other progressive companies exhibiting at IWLEX on the 23-24th May 2023 at the Telford International Centre, then please e-mail sales@iwlex.co.uk or visit: www.iwlex.co.uk/exhibit. Alternatively call Nairn Foster on 07359 250670.