18 Jan 2023
IWLEX announces Advisory Board and New Community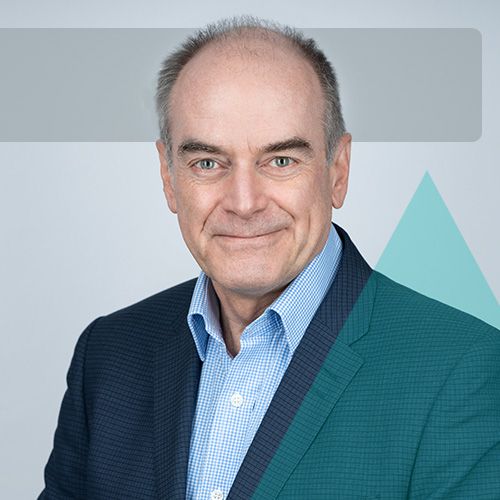 The organisers of Inside Warehouse Logistics Expo (IWLEX) have made a double announcement as they continue to implement their industry led strategy, to ensure IWLEX is shaped by the industry for the industry.
Firstly, the IWLEX team have announced the formation of their industry advisory board that has been shaped by Paul Brooks FCILT, who is a strategic advisor and consultant to the IWLEX team and who will be the chairman of the advisory board. Secondly, the IWLEX team have launched the Inside Warehouse Logistics Community and are encouraging industry professionals to get behind the initiative.
Commenting on the advisory board, Paul says: "It has always been our intention to build a different type of exhibition. We are focusing our conference on six core value pillars consisting of inclusivity, community, commerce, innovation, sustainability, and wellbeing. These have guided us towards working with industry experts and leaders to explore and expand on these pillars at our event and through our community. I am delighted at the calibre of the individuals who have volunteered their experience and specialist expertise to help us shape the event for the industry".
The initial advisory board members are set out below:
•Neil Ashworth FCILT – Visiting Professor, Non-Executive Director and Advisor.
•Dave Berridge – CEO AMSHA
•Clare Bottle FCILT – CEO UKWA, also representing Women in logistics
•Paul Brooks FCILT – Advisory Board Chair. Founder Go Further Consulting, Past International President CILT
•John Buckley – Senior Field Marketing Manager, Korber Supply Chain
•Dr Sarah Shaw FCILT – Executive MBA Director, University Hull & Board Member CILT UK
•Jim Spittle FCILT – Non-Executive Director and Advisor, ex-Chairman NHS Supply Chain, Past President CILT(UK)
•Elizabeth Porter – Managing Director, Brysdales
•Alex Bowden – Chief Financial Officer at ILG (International Logistics Group Ltd)
•Emma Ross (FCILY) – Head of Logistics Operations, Screwfix
The advisory board are set to meet in person at The Richmond Hill Hotel in London on the 19th of January 2023 for a strategic planning session.
Paul Brooks, advisory board chair continues: "I am excited to be working with such a talented and committed group of individuals who represent every area of our industry and bring together the thinking of customers, suppliers, membership bodies and academic institutions. I am expecting that we can co-create a truly outstanding conference, exhibition, and community."
Nairn Foster the founder and MD of IWLEX comments: "IWLEX's key point of difference is that we wanted the event to be shaped by the industry to reflect what the industry wants. The quality, diversity and pedigree of our advisory board underpin our industry led approach and we are excited about the collective value creation that this will generate for our community and conference".
Following on from the announcement of the advisory board the organisers of Inside Warehouse Logistics Expo (IWLEX) have also launched a new FREE online community discussion platform. The community is open to everyone and will address internal and external issues impacting the sector.
The community, named "Inside Warehouse Community" is free to use and designed to be a space for professionals in the industry to connect, share knowledge and collaborate with one another.
Hosted on a community platform called Guild, the Inside Warehouse Community has the ambition of becoming the largest participative community for the sector in the UK.
Justin Craig, founder of the Inside Warehouse Community comments: "The Inside Warehouse Community has been founded with simplicity at its core. It is not trying to be over complicated; it is an easy-to-use discussions board. We hosted it on Guild as it is a platform purpose-built for professional groups, networks, and communities to connect, communicate and collaborate."
Professionals within the sector are encouraged to sign up and enjoy benefits such as:
•Network with like-minded professionals: Connect with other professionals in the warehouse and logistics sector and expand your professional network.
•Stay up to date on industry trends and best practices
•Collaborate with others and share knowledge: Share your own experiences and expertise with others and tap into the collective knowledge of the community to find solutions to challenges and drive innovation in the industry.
•Ask for referrals, post job vacancies
•Promote your services and products if relevant to a discussion
•Recommend or refer others that have provided you with a good service
•Access online chat rooms and discussions
•Ask for help
Craig continues: "I am extremely excited about the opportunities this community presents for the sector and looking forward to watching it grow and evolve organically over-time. It will become what our community want it to be. I want to stress that you do not have to be an exhibitor or a visitor to our IWLEX (Inside Warehouse Logistics Expo) exhibition to get involved (albeit I will not be allowing competing organisers to join). I am, however, keen to discuss our core pillars of Wellbeing, Commerce, Community, Sustainability, Inclusivity, and Innovation and explore and expand these areas. Once again, the community will be industry led, a community shaped by the industry for the industry".
To join the Inside Warehouse Community click here.
Article Featured in Januarys Warehouse News click here to read the full issue.