05 Dec 2022
RTITB has confirmed its support for IWLEX 2023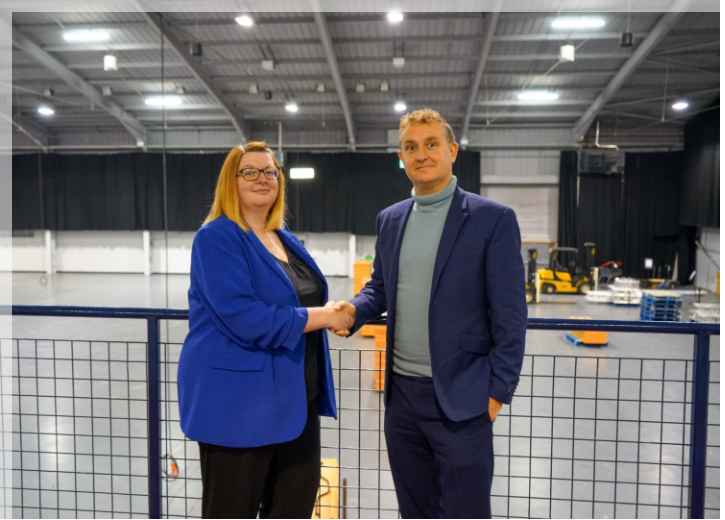 RTITB has confirmed its support for IWLEX 2023 (Inside Warehouse and Logistics), a new B2B conference taking place from 23rd – 24th May at the Telford International Centre.
"Among IWLEX's core pillars are inclusivity, innovation, sustainability, and wellbeing, all of which particularly resonated with what we believe in as a business," says Laura Nelson, Managing Director for RTITB, the leading workplace transport training accrediting body.
"We feel that this exhibition and conference has a fresh perspective and a clear purpose, both of which will prove incredibly valuable to those in the logistics industry," she says.
As well as supporting the event, RTITB will also be exhibiting in 2023, showcasing its solutions for workplace transport operations such as RTITB Accreditation, materials handling equipment operator training, and eLearning.
The free-to-attend event anticipates more than 100 exhibitors and at least 1,800 visitors. It will include a dedicated area for training-related businesses, providing an ideal opportunity for them to showcase their services and products. This will also make it simple for businesses such as 3PLs and retailers to connect with the suppliers that can help them.
Nairn Foster, MD of IWLEX comments "IWLEX is delighted to formally announce its partnership with RTITB. RTITB shares our values and fully aligns with our core pillars. As an association, it has been really proactive in helping us shape IWLEX. We are equally thrilled that Laura will be joining other industry leaders on IWLEX's advisory board. IWLEX is "shaped by the industry for the industry" and we welcome RTITB and its members to our new community".
"IWLEX is prioritising topics such as mental health awareness and mindfulness, which is quite unusual within our industry," says Laura. "RTITB fully supports this, and believes that best practice around these areas has the potential to benefit employees and employers alike. We're very proud and excited to be part of the new IWLEX community."
To learn more about IWLEX, visit www.iwlex.co.uk.
Find out more about RTITB – visit www.rtitb.com, contact solutions@rtitb.com or call +44 (0)1952 520200.