01 Mar 2023
Axiom GB New Design Merge Conveyor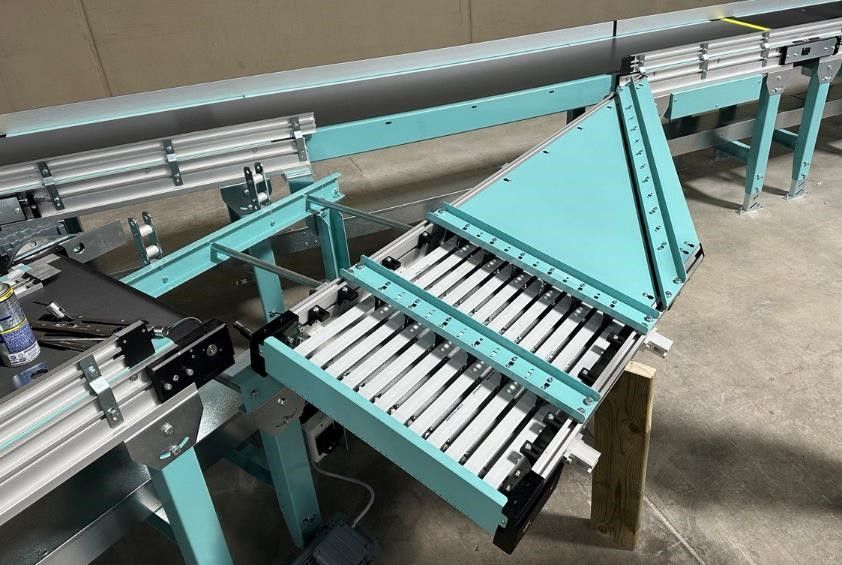 As part of a cross-docking cell being installed in Chicago, USA, two multi-belt conveyors (MBC's) were required to merge the packages off the inducts to the main through conveyor leading to the DWS. As part of the overall system design, Axiom GB took the opportunity to redesign these to improve the performance.
As part of the continual product development undertaken at Axiom GB, when the order was won for a cross-docking cell, the merge conveyors were reviewed and redesigned. The target of the redesign:
Simplfy the number of the components required.
Look at the method of manufacture of components and incorporate additive manufactured 3D printed parts where feasible and justified.
Improve access from either side for servicing after installation.
The goals of the redesign were met by:
End in-fill components 3D printed.
Main conveyor deck hinged from both sides to allow access when installed (see attached image).
Standard timing belt conveyors used to improve capacity and longevity in service.
Let's talk... We'd love to help solve your materials handling challenges.