20 Feb 2023
Axiom's Automated Solution for Lakeland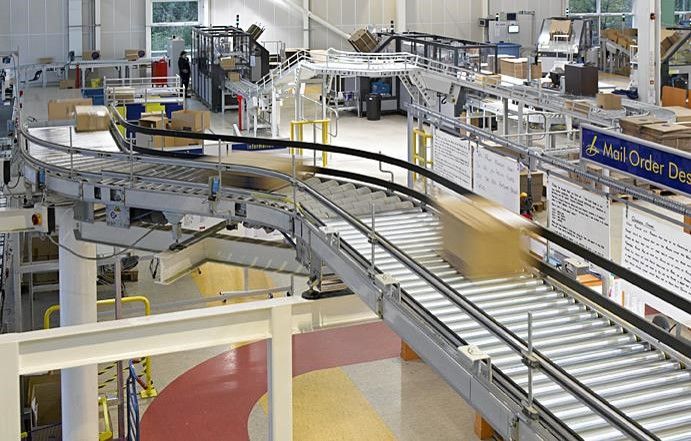 Axiom's system helped Lakeland move away from a labour intensive manual process. The Lakeland mail order operation processes over 1.3 million orders per year. The orders received via an app, internet, phone or post. Replacing the manual system where picked product was packaged in one of eight sizes of box complete with infill, the automated right-sized box and lid automated system, not only reduced both the number of different box sizes and the amount of packaging, but increased throughput and reduced the number of lorries required for a given number of orders.
Two sizes of auto-erected boxes are presented at each packing station to the operator. The boxes have a licence plate barcode, which when picked is attributed to the order. Via a controlled conveyor system, the filled and identified box feeds to a lidding machine which measures the product height and folds the excess card down before gluing a lid. the lidded box is labelled with a shipping label before presenting for despatch. Read the whole case study at www.axiomgb.com.
Let's talk.... We'd love to help you solve your materials handling challenges.