Bytronic becomes first UK integrator to achieve Cognex Logistics Partner Integrator status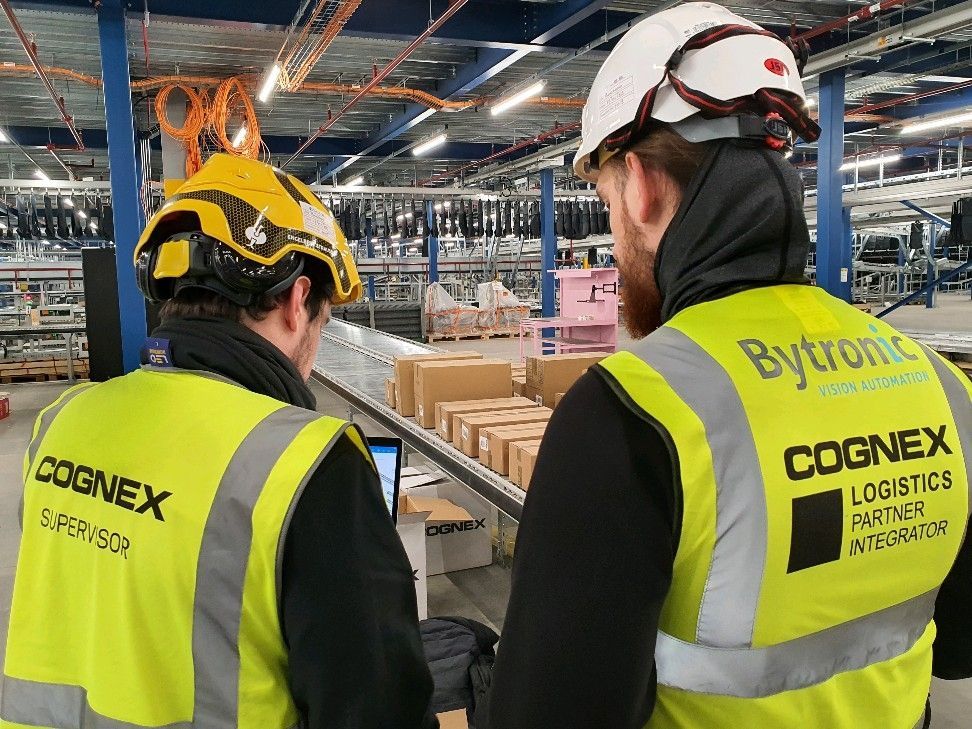 Bytronic Vision Intelligence has become the first company in the UK to be granted Logistics Partner Integrator (LPI) status by Cognex - the world's leading provider of vision systems, software, sensors, and industrial barcode readers used in manufacturing automation.
The accolade - an industry first for the UK - was given to Bytronic for its team's expertise in automation and machine vision and positions the firm as the nation's leading integrator of vision technology.
After intensive training on-site and in the classroom, five members of the Bytronic team are now 'C1' qualified under the Cognex LPI programme, with all of them now working towards the higher-level 'C2' status later this year.
Martin Hurworth, CEO of Bytronic, said: "Securing the status of the UK's first-ever LPI Partner cements our position as the industry experts in logistics. By being the first national firm to complete this specialist training, we're making sure our team is leading the way and developing their passion for logistics integration. We have high aspirations to be the highest trained, most experienced and best skilled team in Europe, and this puts us one step closer."
Bytronic - which is celebrating its 25th anniversary this year - has provided automated inspection solutions for customers such as AB InBev, Unilever, Jaguar Land Rover and Procter & Gamble.
As an LPI partner, Bytronic can now help more companies find the right automation solutions to overcome labour shortages, energy price rises, supply chain pressures and other big challenges facing industry right now.
In the coming months, Bytronic will be trialling its new ProfileInspect solution for rapid response inspections, as well as the latest Cognex In-Sight 2800 deep learning vision system on-site for customers in an effort to drive down the cost of inspection.
Gavin Noble, Field Services Manager (Europe) at Cognex Corporation said:
"The LPI programme connects Cognex to our partner network like never before. It combines online, classroom and onsite training and mentorship to cover all of the specialisms and expertise that logistics customers demand. The syllabus covers product technology, system design, logistics tunnels and more.
"There was already that good relationship there, and the pandemic made it stronger, with Bytronic helping out massively when access to travel was limited. The Bytronic team is easy to work with, really keen and quick with new ideas."
For more information about Bytronic and how the firm embeds integration into manufacturing lines to make operational improvements, visit bytronic.com.
ENDS
Notes to editors
Bytronic Vision Intelligence
Bytronic Vision Intelligence is the UK's market-leading machine vision provider, supplying intelligent imaging and inspection systems to customers worldwide such as AB InBev, P&G and Unilever. The expert name in vision systems, Bytronic designs and installs systems that meet exact requirements and deliver real, commercial solutions.
Founded in 1997 by Dr John Dunlop, it is the UK's leading system integrator for FLIR thermal imaging cameras.