Hi-Tile revolutionises flooring for warehouse robotics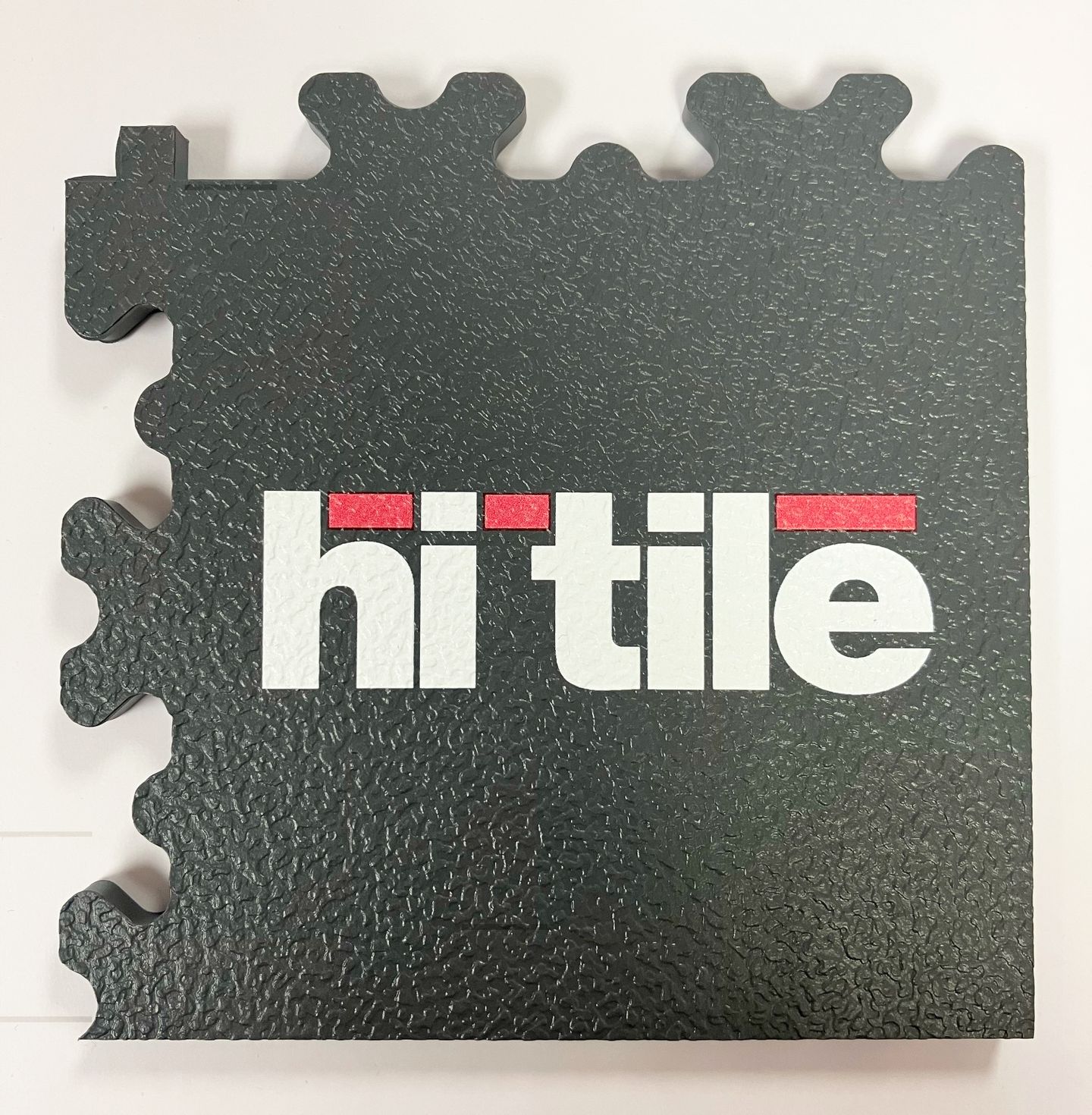 Hi-Tile revolutionises flooring for warehouse robots
An innovative robot-ready flooring system to meet the demands of the booming global logistics automation sector is being launched at IWLEX on 23rd May 2023.
Hi-Tile from industry leaders Hi-Level Mezzanines uses robust interlocking 7mm textured PVC tiles to create the most durable, cost-effective flooring on the market.
Hi-Tile's high point load, electrostatic resistance and anti-slip surface make it the perfect partner to robotics solutions. It is already in use by Geek Plus Robotics and with Locus's Directed Picking technology.

Creating a perfect floor
"The tile option is a great way to create a perfect floor very, very quickly," says Simon Houghton of Geek Plus Robotics.
"Hi-Tile is the cost-effective solution the market has been waiting for," adds Chris Baxter, Hi-Level Mezzanines Sales Director.
Hi-Tile is being successfully used by clients including High Street retailers, supermarkets, 3PLs, specialist logistics firms and e-commerce wholesalers. Installations range from 200 to 9000m2 for warehousing, production, automation and robotics environments.

The right time
Launch of Hi-Tile comes at just the right time. The global logistics automation market was valued at £30.16 billion and is expected to reach over £93.11 billion by 2027, according to UK Manufacturing, which credits the demand for industrial robots as driving much of that growth.
In the words of Supply and Demand Chain Executive: "Warehouse automation experts expect to see an increase in adoption over the next 5 years, driven by … ongoing labour shortage, a more integrated warehouse and the introduction of better and more affordable solutions."

Better and more affordable solution
Hi-Tile is not only half the price of using expensive steel plates on timber board, it is moisture resistant so avoids the cracking and blistering seen with epoxy resin floors. Minimal subfloor preparation is required so Hi-Tile flooring can even be installed over uneven or damp slabs. With a 10-year wearability warranty, it is an outstanding improvement on brittle phenolic (laminate) decking panels.
More advantages include a range of 11 colours so clients can demarcate particular areas of floor, perhaps for walkways or storage areas, and for health and safety reasons. Hi-Tile is quick to install and easy to clean and maintain. Made of 100% recyclable PVC, it also has green credentials.
Created by Hi-Level Mezzanines' structural engineers, the innovative Hi-Tile system was tested with a global robot provider in China – with 68,000 cycles on 150KG payload – and a leading supermarket chain in the UK.
Hi-Level Mezzanines then acquired sole rights to sell it for use with robotics on mezzanines in the UK and mainland Europe.
Hi-Tile technical spec:
• A high point load of 100kgs/cm2 (static load) or 75kg/cm2 (dynamic load) – this makes the tiles ideal for industrial use.
• Electrostatic resistance with electro static behaviour at 2kv – a requirement of most robots – complying with IEC61340.
• 7mm thick with a textured finish and R10 slip rating – perfect for use in warehouse environments.
• Extremely durable preventing indentations from robots running 24/7 on the same routes. In the event of damage, a single tile can be lifted and replaced – this means very little cost or disruption to normal business operation.
• Moisture resistant – making Hi-Tile practical for day-to-day use and very easy to clean and maintain.
• A range of 11 colours – not only good for aesthetics but also a great solution for zoning designated areas for certain processes or health and safety reasons.
• 515mm x 515mm in size and fit together with interlocking dovetail joints and neat edging trim – this makes Hi-Tile very quick to install.
• Made of 100% recyclable PVC – a brilliant solution for those looking for a more sustainable flooring option.
All floors are designed bespoke to the requirements of each customer.

Hi-Level Mezzanines
For more than 30 years Hi-Level Mezzanines has been creating space for amazing things to happen.
The company is an independent supplier of mezzanine flooring solutions with a value-engineered design model that optimises steel utilisation and drives costs down.
It provides mezzanine floors of the highest quality in the industry, thanks to the expertise of a team of qualified structural engineers, an innovative digital design process, an established and trusted supply chain, and advanced solutions.