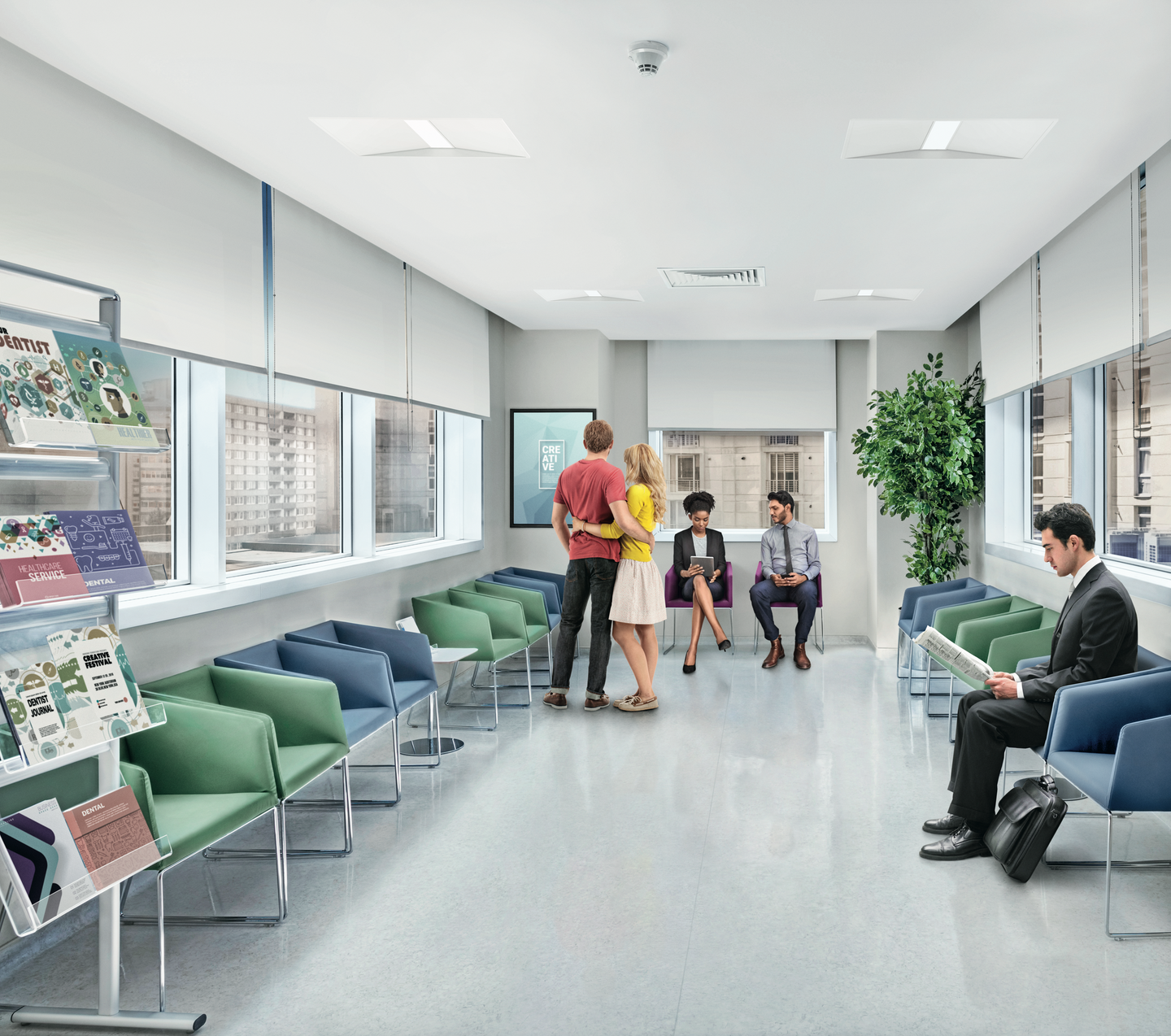 Thorn Lighting's recessed ceiling luminaire, IQ Beam combines integrated features and a clean exterior to create a classic look incorporating the latest in lighting innovations.
IQ Beam is available in two microprism optics and three different lumen packages (up to 4300 lm). Offering up to 140 lm/W of efficacy and a UGR below 19, the MPT version is the perfect performance luminaire for task lighting applications such as office and educational environments. The MPT-F version features an additional micro diffuser foil for enhanced comfort with an efficacy of up to 134 lm/W – ideal for corridor applications.
IQ Beam can be a direct replacement for standard 600 mm x 600 mm soft ceiling luminaires, it enables both pull-up and lay-in mounting for tremendous flexibility and is suitable for installation into exposed T, plasterboard and concealed grid ceiling systems. IQ Beam is available with a 3000K or 4000K colour temperature, CRI>80 and a lifetime of 50 000 hours @ L90 Ta 25°C. It can also be ordered with a daylight/motion detection sensor, emergency lighting and DALI dimmable control gear as well as various pre-wiring options.
Perfectly balanced, IQ Beam delivers distinct illumination to provide a brilliant enhancement to any space.