Make videos with your smartphone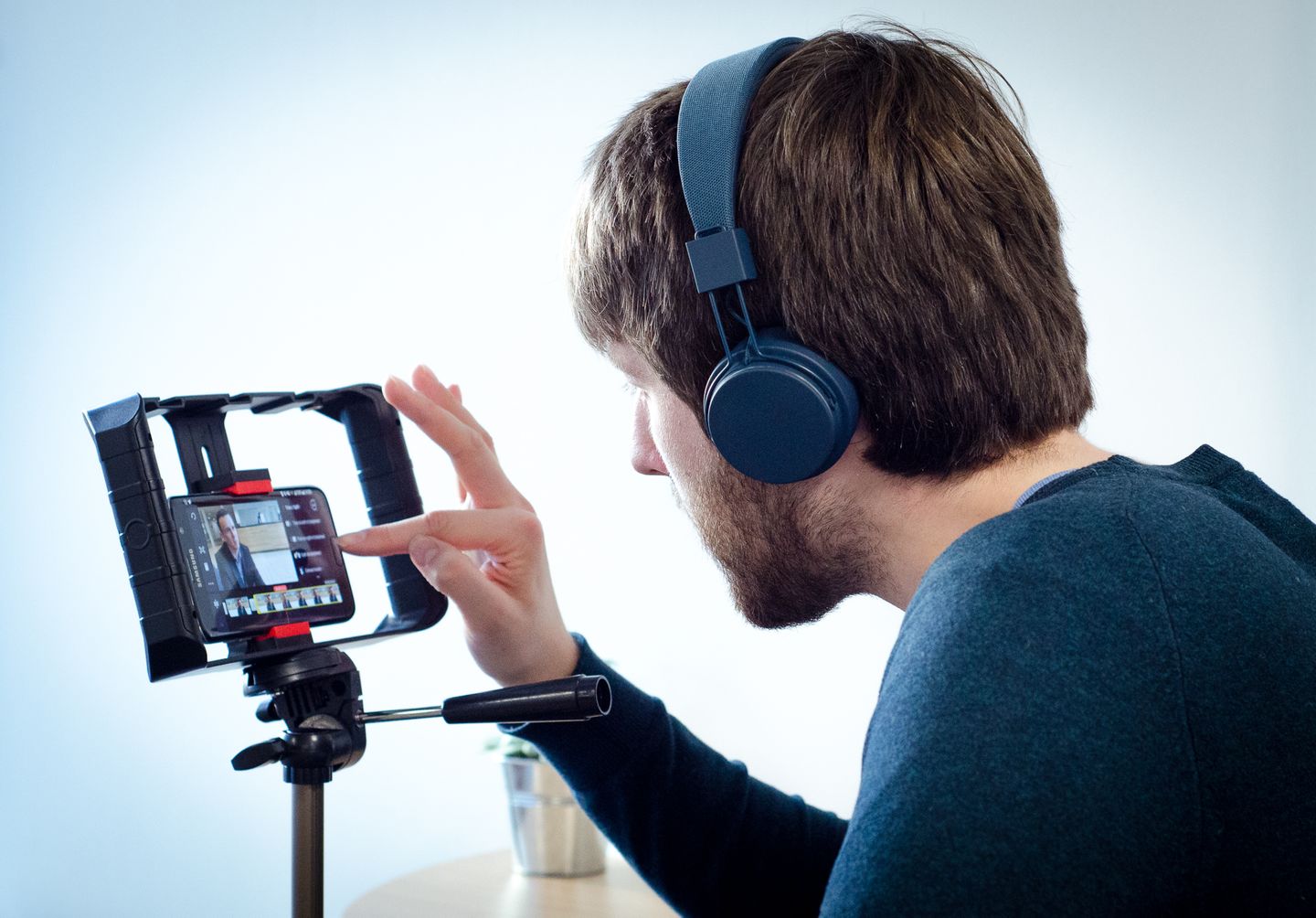 With its capability to visually explain and demonstrate things and concepts, businesses can use video to showcase their products and services to attract new customers.
Videos also help companies attract the best candidates, facilitate onboarding and induction as well as improving internal communications and overall productivity.
Yet in today's content-hungry internet age, few have the skills to make video work effectively. That's where iDEC smartphone video training courses come in.
iDEC is a fool-proof method that can teach anyone to create compelling video content, using the smartphone in their pocket. For websites, social media, internal and client-facing communications.
Whether you work for a large multi-national organisation or you're a sole trader, iDEC video can work equally as effectively for you. Watch the video to see what you and your business can achieve with iDEC video training skills.
iDEC smartphone video training courses
Brightest Bulb is a company established by broadcast industry professionals with years of experience in video production. From the basics of camerawork and video editing to the practicalities of directing and producing, our iDEC courses will give you and your team invaluable skills – specifically, the skills to plan, produce, film, edit and distribute a limitless stream of structured video content. Brightest Bulb's aim is to make the regular production of high-quality video content as accessible and uncomplicated as possible for everyone.
iDEC smartphone video training courses gives you the tools to market, sell, recruit and train in the most effective and cost-effective way, significantly turbo-charging your communications while boosting your business.
iDEC stands for individual, Director, Editor, Camera-person. The training method has been specially developed by award-winning broadcast industry professionals who have extensive experience in tv programme-making and whose portfolios include the BBC, ITV, Discovery Channel and ESPN.
As a consequence, the skillsets you'll learn will enable you or members of your team to create fresh, engaging and regularly updated content. What's more, that content can be delivered across all media platforms. Most importantly, iDEC video production skills will, most importantly, also deliver an ongoing return on investment.
iDEC smartphone video training - delivered in a way to suit you
Our CPD accredited iDEC smartphone video training can be delivered in a variety of ways. Whether you prefer face-to-face training, our fully digital e-learning package, webinar-based distance learning or a hybrid course combining all or some of our delivery methods, we will shape our training to suit your requirements.
The e-learning course is designed to be self-driven. It includes plenty of industry-insider tips, regular assessment points and quizzes to test your knowledge and keep you on track, ensuring you get the most from the iDEC training method.
In summary, the iDEC video production method is surprisingly simple to learn. Additionally, it de-mystifies and democratises the techniques and processes that are used by broadcast video professionals around the world.