20 Apr 2023
New investments at Axiom GB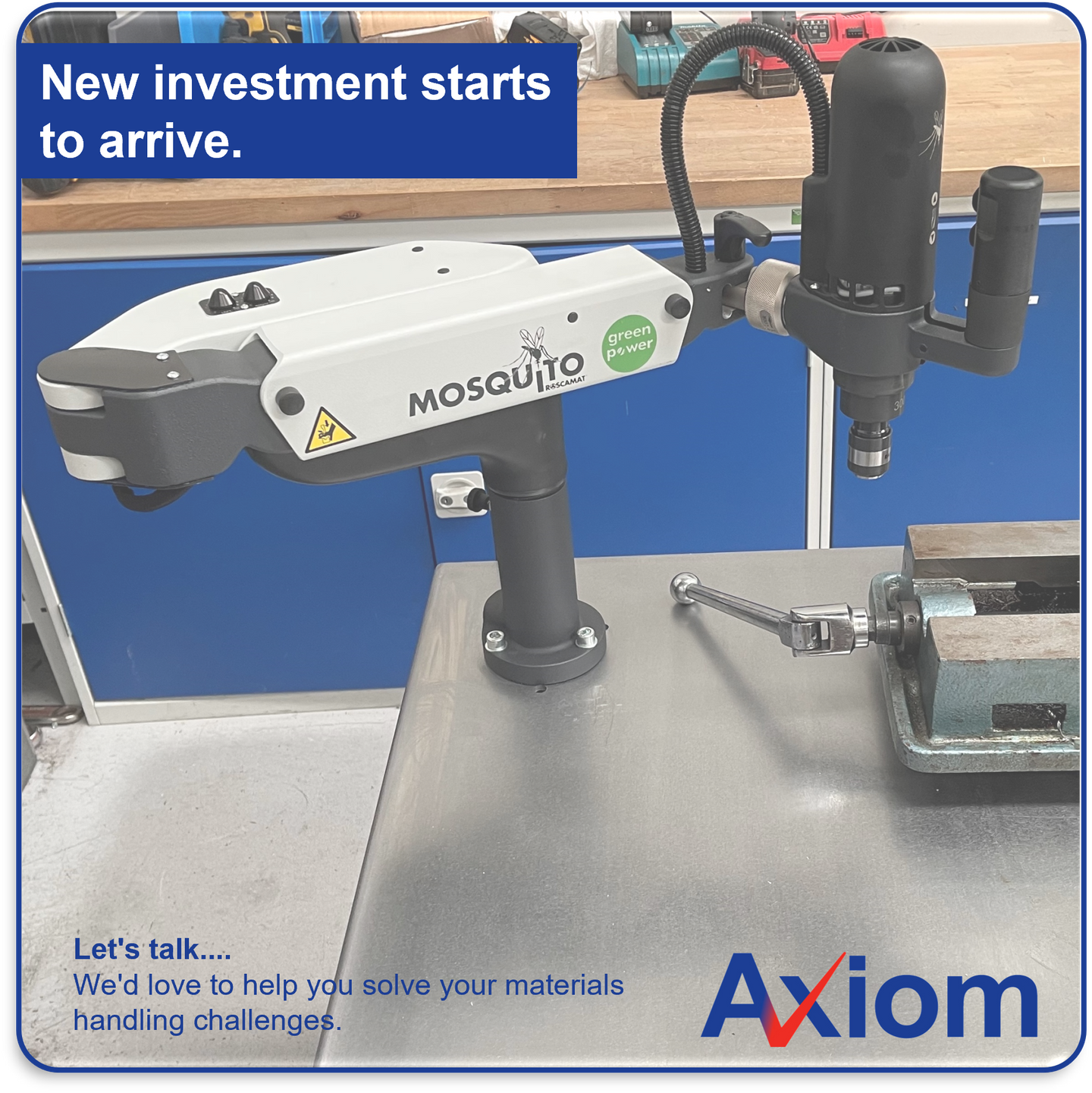 Modern premises and continued investment allows more efficient and flexible manufacture of our products.
Whilst the Roscamat Mosquito is a relatively small addition to Axiom GB Ltd, the time saved in tapping threaded holes and reduction in tap breakages will be considerable. The unit has been supplied with a dedicated work table on casters to enable it to be moved about the workshop. The relationship between the chuck and workholding will ensure tapping is perpendicular, with the robust arm ensuring no deviation from the intended path, this alongside the torque limiting drive gives repeatable tapped holes.
In the last 12 months a fourth stratsys FR370 additive printer has been added. This is the CR version, allowing for reinforced polymer blends to be used, as opposed to the standard FR370 which can only run unfilled polymer feedstock. The reinforcement, normally carbon fibre, allows for components to be designed for additional strength, such as the divert fingers on the MSS-075 Sliding Shoe Sorter. Under accelerated testing conditions, the carbon-reinforced printed fingers had >100x the longevity of the previous manufacture.
The Mosquito is the first addition in the current investment plan, whilst a relatively simple peice of equipment it is already showing its worth on current projects.
Due before the end of April, is an ERMES 4-Axis CNC machine. This will allow multiple drilling and finishing tasks to be completed in-house.
One such task is the finishing of the conveyor side profiles. This anodised aluminium profile is common across the Axiom GB range of belt, gravity and powered roller and ZLP conveyors. The profile is extruded to Axiom's own design and supplied in 6m lengths.

For each project, the side profile is cut to length, any side drilling is currently completed by a sub-contractor, there a lot of holes for roller conveyors at a 75mm pitch!