12 Apr 2023
PLASTIC PALLET PRODUCTION LAUNCHES AT CRAEMER UK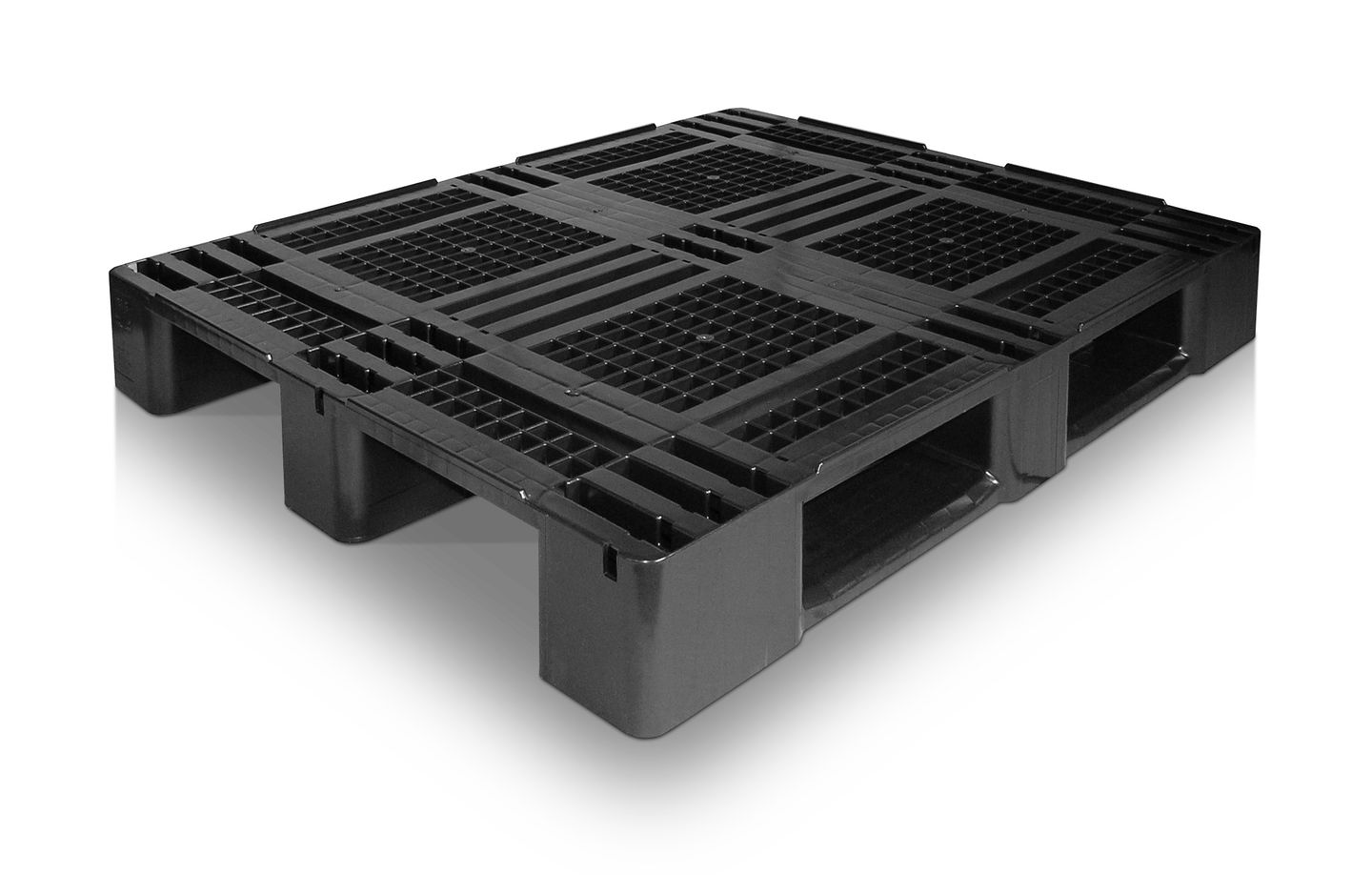 Reduced lead-times, providing a quicker turnaround for customers – in addition to the removal of transport costs from Craemer 's factory in Germany – will offer appealing benefits to UK based Craemer customers by way of a notable reduction in CO2 emissions.
The D3 range can be manufactured in virgin grade material, and from high grade regenerated material, offering a further significant impact on carbon footprint reduction. There are very few (if any), manufacturers of plastic pallets in the UK and the impact of importing the product from far distances can and does affect the true benefits of greener and cleaner re-usable materials handling solutions.
Craemer's D3 range of plastic pallets will be manufactured in Telford using either virgin or regenerated material and implemented into supply chains, storage or production processes, with the added confidence and reliability that at the end of its useful life expectancy of over many years and trips, all D3 versions are
fully recyclable.
Available in 3 or 5 base runner formats and with a tare weight of just 14/15kg, the D3 pallets are easily handled, and the load bearing is a substantial 1000kg (dynamic) – with additional load capacity of up to 1250kg – with the inclusion of corrosion protected reinforcement steel profiles. This 1200x1000x150mm pallet is an all-round load carrier for use in multi-disciplined environments and the chamfered edges on all sides of the runners makes the D3-5 ideal for use with forklift trucks. Other options include 7mm or 22mm surface rims for additional load stability and anti-slip plugs.
Customised printing of logos, sequential numbering and applying smart labels can be added to ensure complete peace of mind with identification and traceability. All Craemer pallets are designed and tested for hygienic compliance and are compatible with many standard handling and conveying systems. Craemer Plastic Pallets are maintenance-free, offer excellent cleaning properties and are dimensionally stable in temperature ranges from -30°C to +40°C, briefly up to +90°C.
The investment in UK production from Craemer 's group headquarters in Germany demonstrates a significant commitment to local production and support the growth of plastic pallet applications in the UK.
Craemer's Head of Material Handling Sales UK, Gero Liotti said: "Buyers are increasingly more aware and conscious of the negative impact of using less sustainable products and becoming more inquisitive of their origination and end of life credentials.
To have truly meaningful, sustainable, returnable products for sophisticated manufacturing processes and complex supply chains, coupled with the understanding and knowledge of where products come from – including how and what they are made from – sit hand-in-hand with traceability, improving efficiencies and saving customers time & money".
The Craemer brand is synonymous with quality and no matter what application, Craemer products have all the attributes to provide long-life, high performance and sustainable returnable solutions, giving customers the added reassurance and reliability required when moving valuable goods in demanding environments.
The multi-tasking D3 pallet range has the performance criteria, functionality and versatility to easily adapt to current and future logistics requirements.