How Smart Devices can transform your business in 2023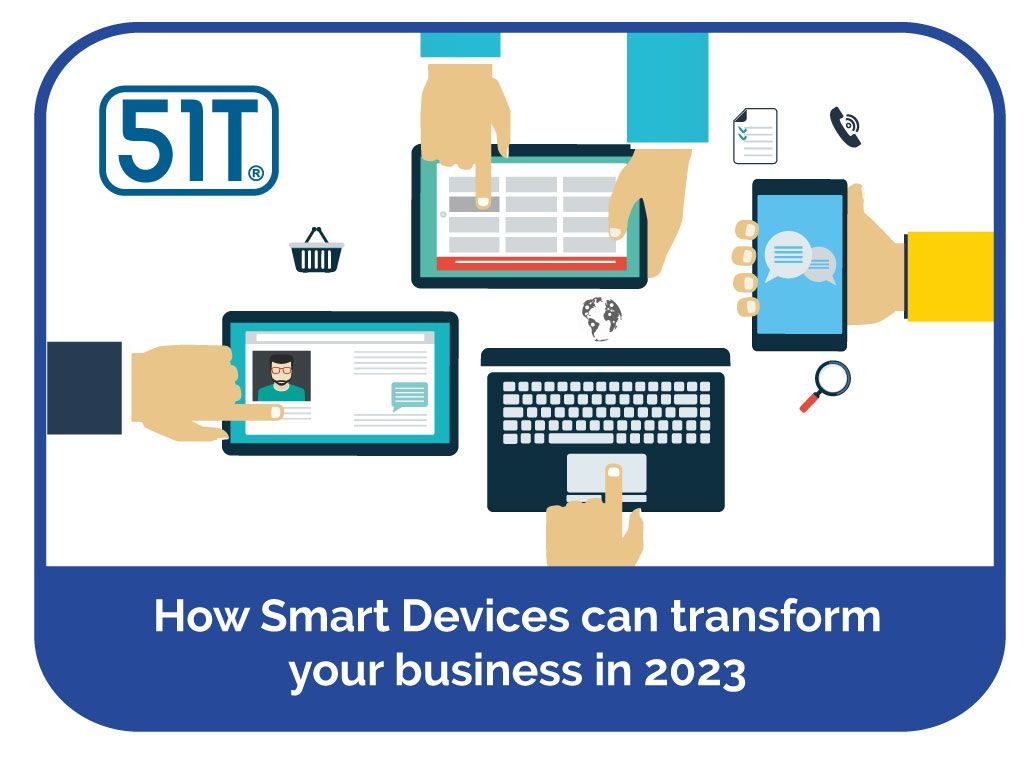 As we head into 2023, it's clear that the smart device revolution is unstoppable. You can see it in everything from your home appliances to your business communications. In this guide, we'll go through what you need to know about how smart devices are transforming the world and how you can use them to improve efficiency, increase productivity, and enhance the customer experience.
One of the most significant ways smart devices can transform a business is by streamlining communication and collaboration. With the use of instant messaging and video conferencing apps, team members can easily communicate and work together, regardless of their location. Smart devices also enable businesses to keep track of their employees' time and attendance, which can help with scheduling and payroll management.
Another way smart devices can benefit businesses is by providing insights into customer behaviours. Smartphones and tablets can be used to track customer interactions and gather data on their preferences and behaviours. This information can then be used to create personalized marketing campaigns and improve the overall customer experience.
Smart devices can also be used to improve logistics and inventory management. For example, businesses can use smart devices to track and monitor inventory levels, which can help them keep track of stock and make sure they always have enough products on hand. Smart devices can also be used to monitor delivery and shipping, which can help businesses keep track of where their products are and when they are expected to arrive.
In addition, smart devices can also be used to improve security and access control. For example, businesses can use smart devices to control access to their buildings and monitor who is coming and going. Smart devices can also be used to monitor security cameras and detect any suspicious activity.
Smart Devices offer sustainable solutions. They can be used to carry out tasks and processes without using reams and reams of paper. The paperless office revolution, which aims to digital transform businesses reduces paper and ink usage, saving money long term. As well as empowering employees to work remotely and help businesses to find more sustainable modern solutions.
Overall, smart devices have the potential to revolutionize the way businesses operate. By incorporating smart devices into their operations, businesses can improve efficiency, increase productivity, and enhance the customer experience. As technology continues to evolve, businesses that take advantage of smart devices will be well-positioned for success in the years to come.
In 2023, we can expect to see more and more businesses using smart devices to transform their operations. As technology continues to advance and the cost of smart devices continues to decrease, it will become increasingly affordable for businesses of all sizes to take advantage of the benefits of smart devices. The businesses that embrace smart devices will be the ones that thrive in the coming years.
If you're looking to enhance your business processes with smart devices but need large scale, reliable and rugged device charging solutions for your handheld devices, contact 51T Charging Solutions.
51T Charging Solutions is an innovative UK designer and manufacturer of enterprise-grade charging solutions for PDA, handheld devices & business phones. Manufacturing rugged in-vehicle charging cradles, charging cabinets, Go Bags, holsters & mobile picking stations since 2012. Follow our LinkedIn Page.