25 Apr 2023
Swisslog to showcase innovation through robotics at Inside Warehouse Logistics Expo 2023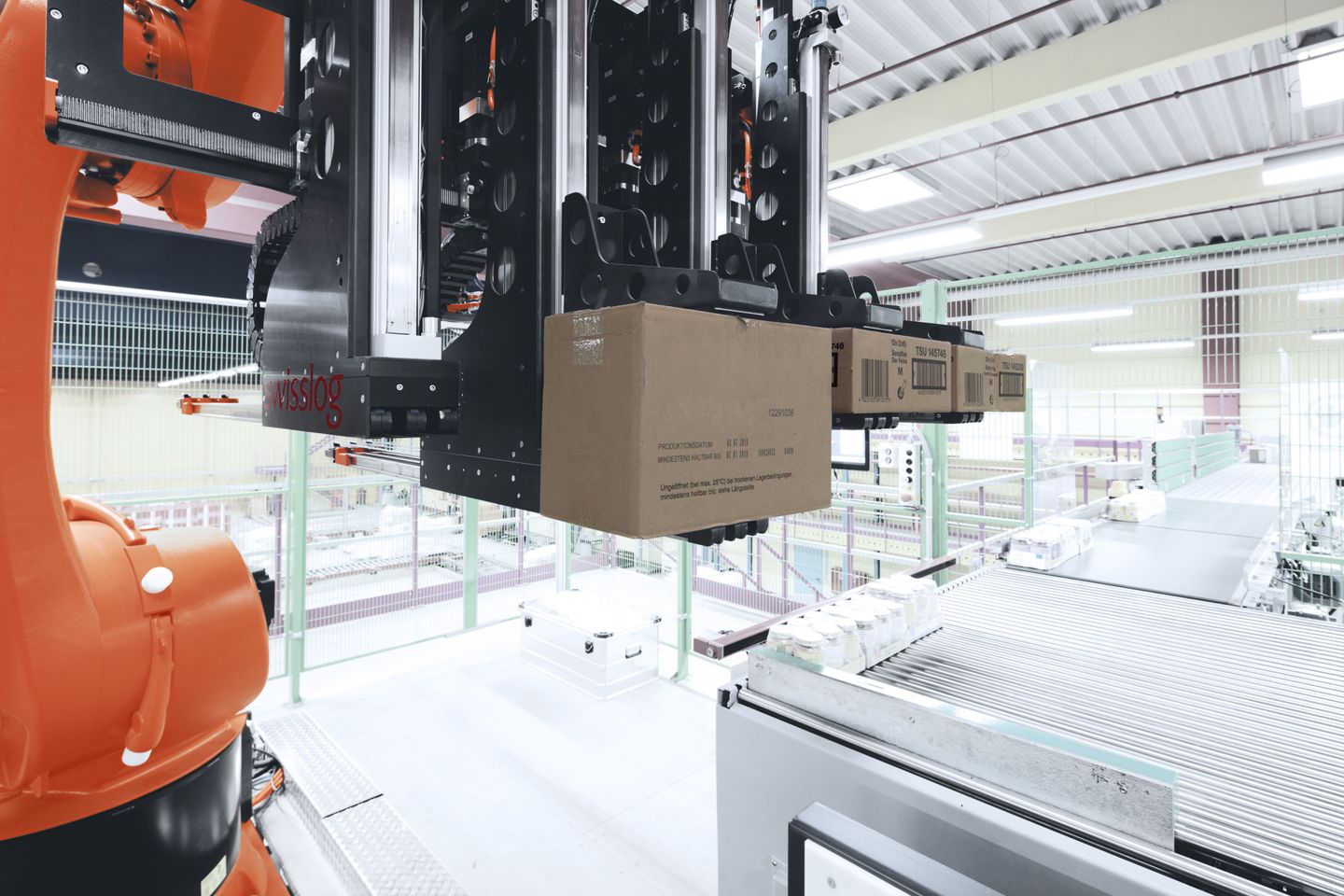 Swisslog, a leading provider of warehouse automation solutions, will be showcasing robotic and data-driven automation solutions at the upcoming Inside Warehouse Logistics Expo 2023 (IWLEX 23) on 23-24 May at the Telford International Centre. Visitors to the Swisslog stand (B40) will be able to experience technology in action and discuss their warehouse automation needs with logistics experts.
As part of the exhibition, Swisslog will be exhibiting its innovative warehouse solutions, including AutoStore. Swisslog is a world-renowned integrator of AutoStore and will be inviting attendees to witness first-hand the highly efficient robotic small parts picking and storage solution that integrates seamlessly into existing and new buildings. With more than 300 successful installations, including over 200 across Europe, Swisslog's expertise in AutoStore is unparalleled.
Swisslog will also be showcasing its universally applicable solution for fully automated order picking of store-friendly mixed case pallets - ACPaQ. This solution is perfect for e-grocery and can be scaled for mid-size and large distribution centers. With its modular design and impressive capacity of handling up to 500,000 cases per day, ACPaQ enables clients to customize palletizing orders to increase efficiency during in-store replenishment.
In addition, Swisslog Business Development Manager, Adam Fox, will be participating in a panel discussion on Innovation through Robotics on Tuesday 23 May (Day 1) at 14:00 in the Technology and Innovation Theatre. The discussion will focus on the latest trends in warehouse automation and how companies can leverage robotics to improve efficiency and productivity.
IWLEX 23 is a new industry focused exhibition for warehouse operations, providing a platform for industry practitioners to learn about current best-practices, new innovations, and fresh ideas. This new, inclusive event is aimed at supporting the industry and professionals within it.
As well as its latest innovations, Swisslog's stand will also present the company's rebranding, launched in March of this year to reflect its leading position in the digital and dynamic world of intralogistics automation.
"We are excited to be exhibiting at IWLEX 23 and showcasing our capabilities," said Adam Fox. "As a company, we are committed to providing innovative technology to the warehouse industry. We look forward to sharing our new brand and discussing our solutions with visitors to the exhibition."
IWLEX 23 is free to attend, and there will be two conference streams where visitors can learn about the latest trends in warehouse operations. To register for a free logistics automation consultancy appointment with Swisslog, please visit www.swisslog.com/iwlex23.