Autonomous Mobile Robot Tops & Modules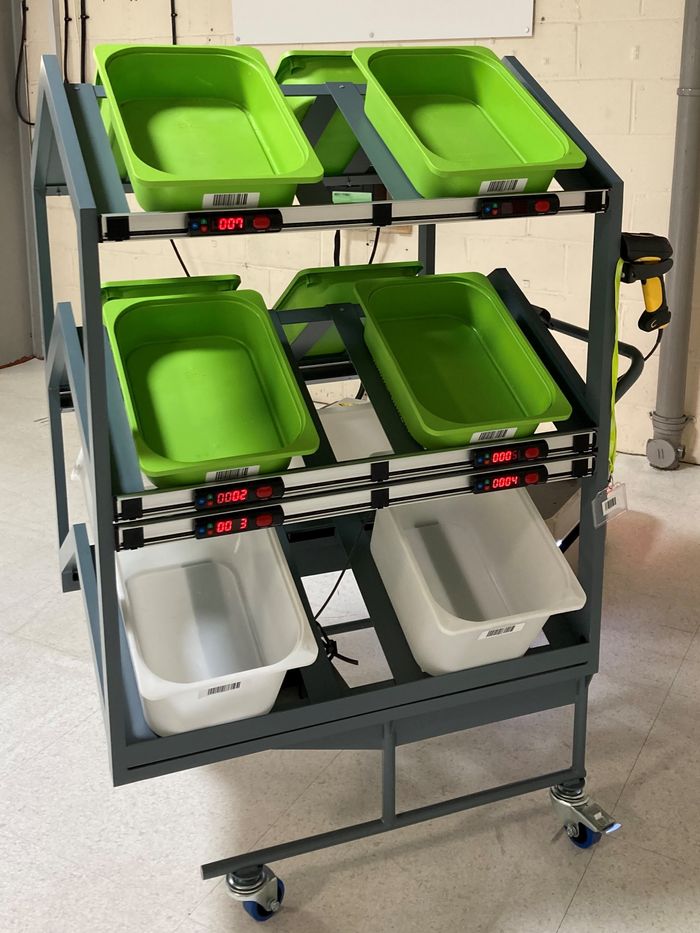 Our top modules, including conveyor, forklift and pick-to-light attachments, are enabling businesses to enhance their autonomous mobile robots (AMRs) with additional functionalities. For example, our pick-to-light top can be equipped with light-directed picking modules and shelves to transport multiple totes or shipping cartons.
Additionally, our conveyor top allows efficient and adaptable payload transfer from conveyor-to-conveyor or vehicle-to-vehicle loads. If we don't already have a suitable attachment in our portfolio, we will work with you to design a solution bespoke to your needs. The possibilities are endless!