30 Mar 2023
EPG One – WAREHOUSE MANAGEMENT SYSTEM (LFS)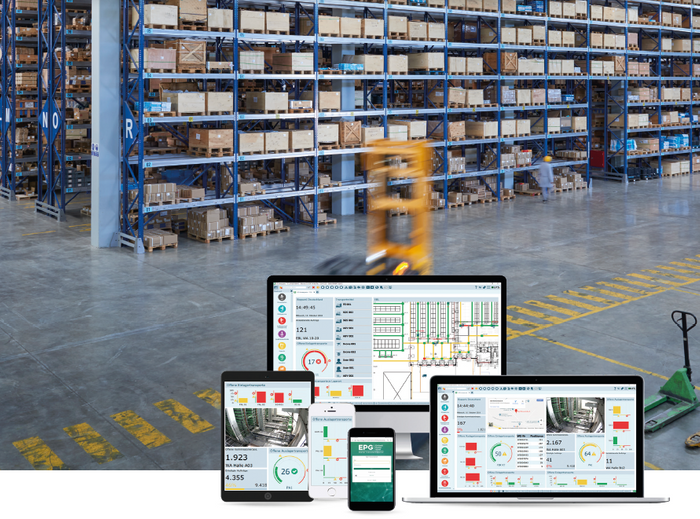 The modular warehouse management system LFS is one of the most powerful warehouse management systems in the world and can be used across all industries. Its high degree of individual adaptability (customizability) to the requirements of the most diverse of industries and customer requirements ensures efficient management and control of your logistics processes.
EPG's LFS warehouse management system stands for smart, connected warehouse management. An important factor in digitized logistics is the seamless mapping of process and information flows across the entire supply chain.
We help you to plan and control your entire flow of logistics materials and information, and to manage operational planning of your staff and all available resources. The warehouse management system actively guides the movement of all manual and automated storage units.
LFS makes sure that you increase your process workflow efficiency and allows not only for noticeable savings but also for long-term ease of maintenance at a low cost. Our warehouse management solution is designed and suited to all types of use, from simple warehouse
management applications to sophisticated logistics processes (in the form of a warehouse management system).
Industry 4.0: smart, connected, digitized.
Modern IT systems are now the decisive competitive factor in logistics, and also the key to meeting the challenges of increasing market demands and the pressure of rising costs. Connecting your supply chain in a smart way has become the order of the day: from machines to warehouse hardware and technology, to staff, and all the way to the entirety of your IT tools. LFS serves as the main communication interface, linking the various technologies used in the warehouse and, together with other products of the EPG ONE Suite (WCS, ISS, WFM, etc.), making sure that all participatory systems interact in a smart way: from label printers to sophisticated materials handling technology, all the way to AGVs and robotics solutions.
All industries
Our software offers a variety of industry-specific packages, thereby ensuring that the system meets all of your needs perfectly. You focus on your core business; let LFS handle your warehouse management.
Expandable modules for your warehouse management
When your requirements change, we will quickly adapt LFS to these new conditions. Additional modules are needed? The easily customizable warehouse management system ensures maximum flexibility and expandability.
International user interface
At this time, LFS is available in 16 languages and in use across the entire globe, with the user interface ensuring intuitive usability. Take a look at the many prestigious international organizations already using our system.
All platforms and databases
The LFS warehouse management system runs on all commonly used platforms and mobile application operating systems. It can also easily be used with industry-leading databases. Communication interfaces to all common ERP, WWS and PPS systems are of course included in the warehouse management system, as are services for use in SOA environments.
Multi-client and enterprise ready
Connecting new sites and facilities is quick and easy, as is adding new clients. Our license model is flexible, meaning one license for all your sites.
Worldwide support
Regardless of the LFS software version your organization is using: we guarantee worldwide 24/7 support for our software solutions. Our service experts always have to meet the highest quality requirements in the form of continuous training.