Palband Reusable Pallet Wrap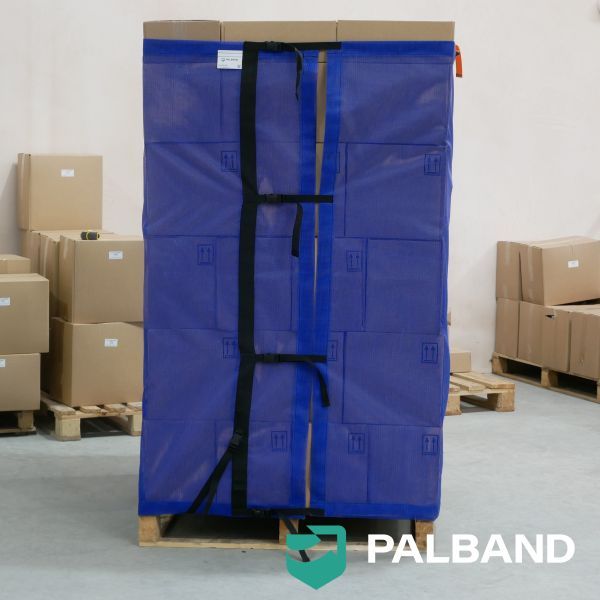 The Standard Palband starts as a basic PVC coated polyester mesh product with military grade nylon side release buckles and webbing for the front closures, and a bottom strap to attach the Palband to the pallet.
Sizes range from 300mm to 2400mm high and the width is made to suit any size pallet. Extras include document wallets, additional closures and bottom straps and branding.
Heavy Duty Palbands are created using the same PVC coated polyester mesh as the standard product, but have metal buckles instead of nylon which gives increased strength for heavier pallet loads. Other areas of the Palband can also be strengthened to guard against wear and tear for specific applications.